Villa Tirrena
rental, weddings and events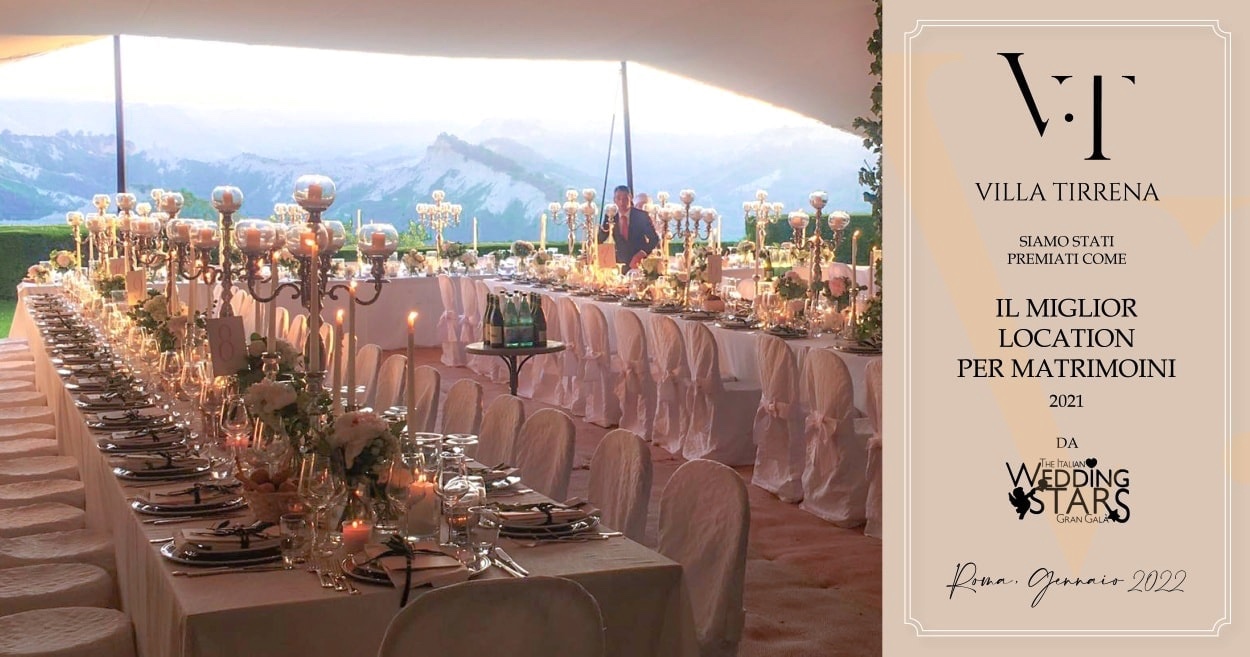 Just a 1.15-hour drive from both Rome and Florence, in front of Civita di Bagnoregio, the estate allows guests to enjoy their precious time away from the madding crowd and relax in this hidden Italian gem. Thirty-one hectares of vineyards, an exquisite sculpture garden with masterpieces of contemporary art and a magnificent 13 century tower complete the domaine.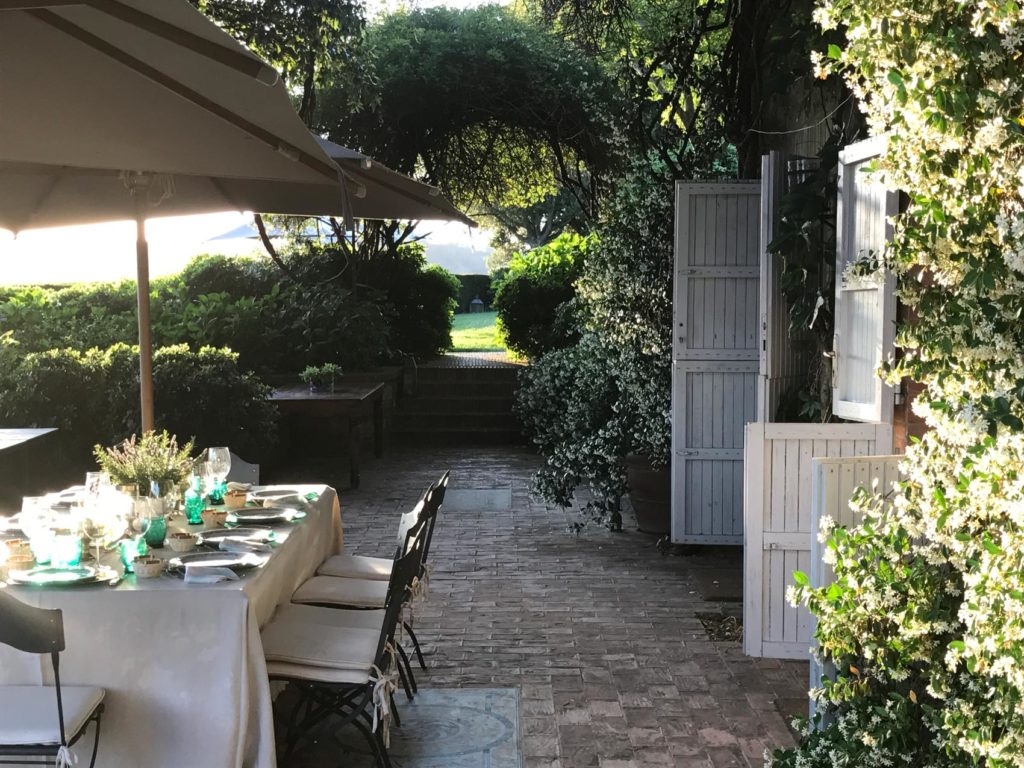 Set in the magical surroundings of Umbria and Tuscany, with breath-taking views over the Calanchi Valley, a natural phenomenon drawing by landslides and a millennium of erosive action of water, Villa Tirrena is the perfect marriage of cozy and modern luxury.
A 16th century property with 7 double rooms to welcome 14 guests, Villa Tirrena boasts the most sought-after facilities and staff including an in-house chef to maximise enjoyment of any stay and wellness therapists to invigorating weeklong spa retreats focussing on detox food, yoga and fitness.
A place of discreet elegance, calm and contemplation, where guests can both relax, either in one of the four lounges decorated with pieces that combine the traditional countryside and lush Italian design, by the pools or in the steam bath, and dress up for a magical dinner al fresco or in the underground wine cellar where there is also a library with titles from traveling to history and, of course, wines.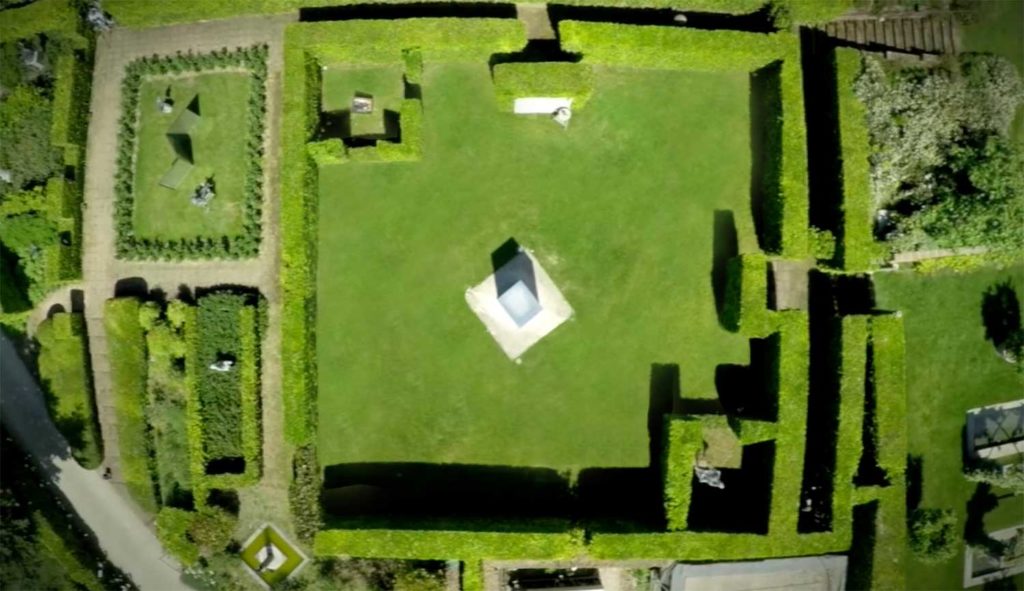 Over the past 35 years, domain owners Paolo and Noemia d'Amico have been collecting works by key artists from the contemporary world scene such as Anish Kapoor, Banksy and Mitoraj. They are strategically spread among rose bushes, lemon trees and cypresses in a game of hide and seek of the unique sculpture garden of the region.
Paolo and Noemia have also dedicated a special secret garden to their close friend, the British travel writer and conservationist Mark Shand, with sculptures from his Elephant Family Association such as toucans, gorillas and crocodiles. Without a doubt, a memorable scenery where nature, art and love for beauty walk hand in hand.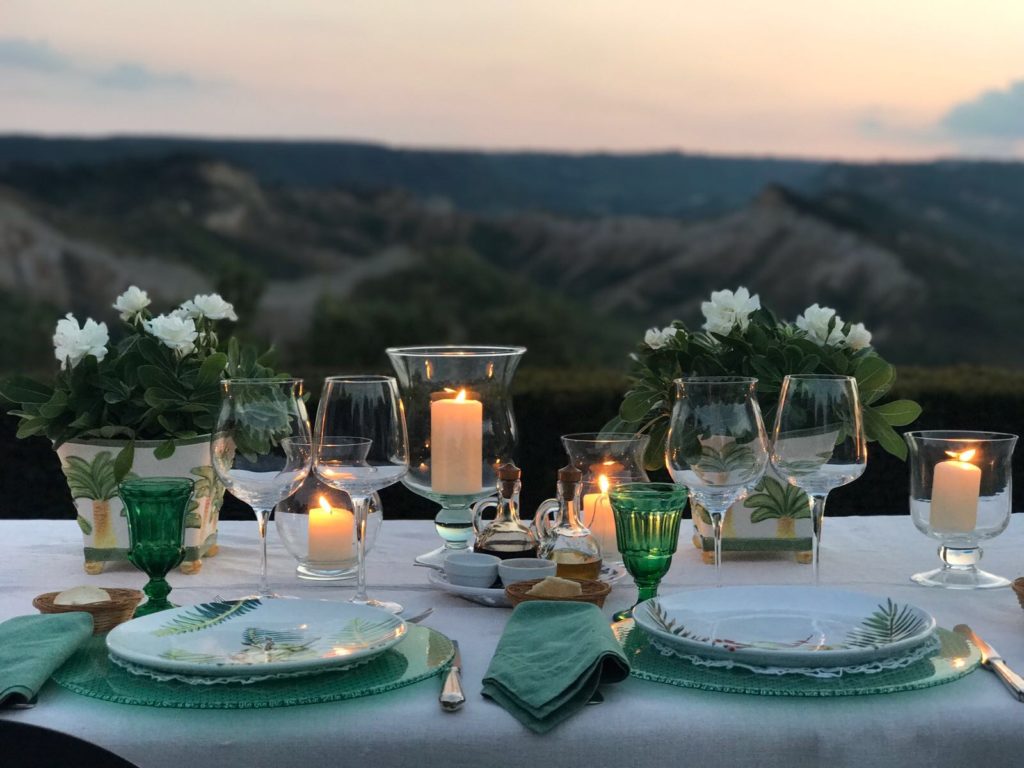 Note: We rent only the space. All the professionals, such as Wedding Planner, Catering, Musician, flowers etc. are organized and paid directly by the guests. However, we have a list of several top experts we currently work with that we can recommend.
If what you really need is to unplug and relax, Tuscia in winter is the ideal destination. The streets, squares, and monuments are quiet when wrapped in a cloak of fog, and balmy when the winter sun shines bright. Restaurants are cozy with lit fireplaces, and temperatures are generally comfortable enough to take long scenic walks in the countryside. You may want to consider Tuscia in winter if you are looking for a spot for a creative or spiritual retreat, some serious couple time with your sweetheart, or just a chance to enjoy one of the most popular countries in Europe without the summer crowds.
Though it may be tempting to spend your winter evenings in Tuscia curled up by the fire with a stack of books, there are a number of cultural events and music festivals held across the region to tempt you. The most important include Umbria Jazz Winter, held in Orvieto over the New Year's holidays and featuring live jazz, blues, and gospel concerts and performances in venues across the historic center, including the city's opulent theater and famous cathedral; and the season for Amici della Musica, which includes classical concerts and performances in historic churches and palazzi across the region from September to May.
See you in Tuscia. Villa Tirrena awaits you with the fireplace burning!